Benefits of Invisalign – Friendswood, TX
The Incredible Advantages of Clear Braces
Are you looking to correct a crooked or misaligned smile? For years, your only option was traditional braces that are permanently fastened to your teeth. These are not only a hassle, but they can also affect your appearance. That's why we offer Invisalign clear braces at Friendswood Dental Group. Now you can receive a beautifully straight smile without the discomfort and aesthetics of metal brackets and wires. Read on to learn more about the benefits of Invisalign in Friendswood, TX.
No Need to Alter Diet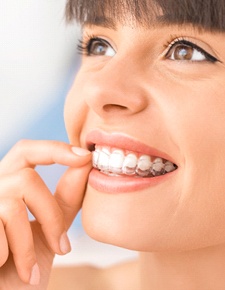 One of the biggest benefits of Invisalign is that you won't have to change the way that you eat or what you're eating. Because these aligners are completely removeable, simply pop them out when it's time for food! This allows you to enjoy foods like popcorn and even chewing gum, which simply isn't possible with traditional braces. The only thing to remember is that it's important to clean your teeth before putting your aligners back in to avoid staining the clear plastic.
Comfortable and Discreet Appearance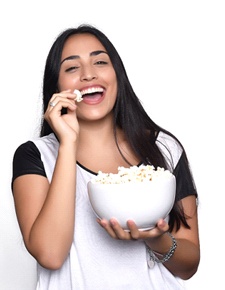 Invisalign is made of clear plastic, which allows you to straighten your teeth without anyone knowing. However, this plastic is also designed to be smooth, allowing for a comfortable wearing experience. Traditional braces have sharp metal brackets that can cut and catch the inside of your mouth, whereas the smooth plastic design of Invisalign aligners eliminates this problem. In fact, after you get used to your aligners, you may even forget that you're wearing them.
Fast and Permanent Results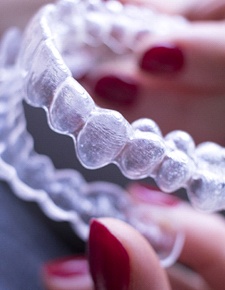 Another huge advantage that Invisalign has over traditional braces is that treatment time is often much shorter. Instead of the multiple years that traditional braces take to complete on average, Invisalign treatment will typically last between 8 and 18 months. Once this process is complete, we will give you a retainer to wear that is designed the same as your Invisalign, which ensures the permanence of your newly straightened teeth.
Easy Oral Healthcare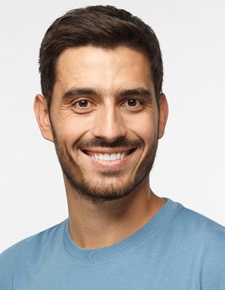 Another unique benefit of Invisalign's removeable design is that your oral healthcare routine stays the same. You won't have to purchase additional tools to clean around your braces and you'll be less susceptible to decay because of plaque building up around the brackets and wires. Just be sure to always put your aligners in a safe and sanitary place when you take them out to brush and floss your teeth.
Affordable Solution
Many patients question whether or not Invisalign is worth the investment, but some insurance plans cover it to make treatment roughly the same price as traditional orthodontics. While Invisalign treatment is typically more expensive than braces, the unique advantages that clear aligners can bring to your smile are always worth the investment. If it sounds like you could benefit from Invisalign, contact us today to schedule a consultation.