What Is the Cost of Dental Implants in Friendswood?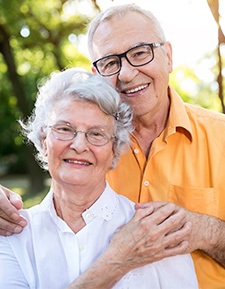 If you're interested in getting dental implants to replace your missing teeth, then this is likely one of your first questions. If you've done any research about it online, you've probably seen a wide range of numbers, ranging from about $1,000 to $6,000 per tooth. Why the discrepancy?
The truth of the matter is that there is no set cost for dental implants, and the overall price of the procedure (which includes placement and restoration) can vary widely depending on a patient's particular situation. To help make this all a little less confusing, on this page, we're going to share the 5 main factors that can influence the cost of dental implants in Friendswood.
1. The Dentist's Experience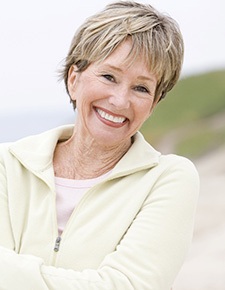 When it comes to all dental care, not just implants, most of the cost is based on the particular doctor's skills and experience. The more expertise a doctor has concerning a specific procedure, the more they will charge for it, but by that same token, the more likely you are to get a positive result.
Concerning our own Dr. James T. Sierra's experience with dental implants, in addition to literally growing up in his family's dental practice and being a practicing dentist for nearly 15 years, he has also taken over 1,000 hours of continuing education, much of it dedicated to dental implants. This is why he is currently a Fellow of the International Congress of Oral Implantologists, plus he is well-known in the dental community for being on the cutting-edge of developing 3D printed surgical guides for implant placement.
2. Number of Implants
This one is pretty easy to understand. A patient who is replacing just one tooth with an implant will spend less than someone who is getting numerous implants to support a full denture. The more implants, the more complicated the placement procedure tends to be. Fortunately, Dr. Sierra is able to work with patients to figure out how they can get the best results with the least amount of implants.
3. Where the Implants Are Located
The jawbone is much thinner towards the front of the mouth when compared to the back, so depending on the location of a patient's implants, this can drastically affect how the placement procedure will actually work. More skill and finesse is needed when using implants to replace the front teeth, and this may also add to the overall cost because aesthetics become such an important factor.
4. The Need for Preparatory Procedures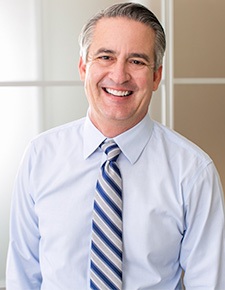 One of the most basic requirements a patient needs in order to get dental implants is a strong jawbone that is able to reliably support the posts. If a patient's jaw is too thin or brittle to do this as is, they will likely need to undergo some type of bone grafting procedure to help build it up. Dr. Sierra can take care of this right here at Friendswood Dental Group, but this essential step will add to the overall cost.
5. Insurance Coverage
Many dental insurance plans consider dental implants to be a purely cosmetic procedure and therefore do not offer any coverage. However, due to their growing popularity, more and more dental plans are now starting to offer coverage for them, and in some cases, a patient may also be able to use their medical insurance to offset some of the surgical costs. Our Treatment Coordinator, Tracie, can help you go over your various plans and figure out the best way to help you save on your procedure so you can come to see us with peace of mind.
What to Remember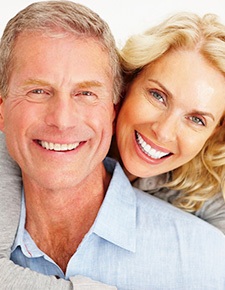 While dental implants do tend to cost more upfront than traditional options like bridges and dentures, they actually are the most cost-effective tooth replacement available today. On top of the added function and aesthetics implants provide, they can also be expected to last for 30 years or more. In most cases, bridges and dentures need to be completely replaced every 7-10 years.
While we didn't completely answer your question here, we hope this page helped shed a little light on the subject. In order to get a definitive answer as to what you can expect to pay for dental implants in Friendswood, Dr. Sierra invites you to schedule a consultation. After a brief exam and some X-rays, he'll be able to tell you more about the details of your specific procedure so you can proceed with all the information you need.
To schedule this consultation and learn more about how dental implants can help rebuild your smile, contact us today.