Meet Our Friendswood Dentist
Dr. Carmac "Mac" Taylor Jr.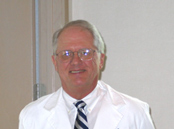 Dr. Taylor - Carmac " Mac " D. Taylor, Jr., DDS founded Friendswood Dental Group in 1970. Born in Houston and raised in Texas, Mac later moved to Kansas where he graduated from high school in Overland Park. He attended the University of Kansas, and graduated from the University of Missouri at Kansas City, School of Dentistry. Mac and his wife Pat have lived in Friendswood since 1970. They have four children, sons Ryan, Jay and Colin, and daughter, Sydney-Ann. Their family is growing with the addition of Ryan's wife, Melissa, and Sydney-Ann's husband, Jake Hammons. Mac and Pat have been and are, active in all levels of community service. He is a member of the American Dental Association, Texas Dental Association, and Houston District Dental Society where he serves as a member of the Peer Review Committee, and the Academy of General Dentistry. Mac is a golfer, skier, and flies the airplane he built. He and Pat travel at every opportunity.
More to Explore