Dental Implants: The Best Tooth Replacement for Your Smile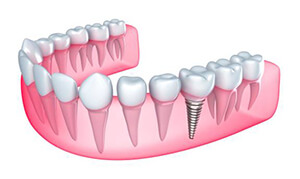 If you are dealing with tooth loss, then you're familiar with the challenges. From not eating certain foods to hiding your smile, missing teeth present a long list of troubles. That's why tooth replacement is so important. There are several replacement options to choose from, but the one that is most reliable is a dental implant. Read on to learn about the advantages of implants and how this prosthetic can restore your smile.
What Are Dental Implants?
Dental implants actually consist of three parts: the implant, the abutment and the restoration. The dental implant itself is small post that is surgically embedded in your jaw beneath the socket of a missing tooth. Made of the biocompatible metal titanium, the post easily integrates with the surrounding bone tissue to form a solid foundation for the abutment and attached restoration.
Who Is a Candidate for Dental Implants?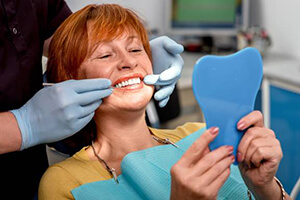 Most people are candidates for dental implants, but there are certain qualifications. First, you must be committed to maintaining excellent oral health with daily brushing and flossing, as well as regular visits to Dr. Sierra for dental checkups. Good general health is also essential because the procedure does require minor oral surgery.
Dental implants have a great rate of success—98 percent. Before recommending implants, Dr. Sierra will conduct a thorough oral examination to ensure that your gums and underlying bone structure are strong enough to support dental implants. Some patients do require soft tissue or bone graft surgery to ensure the success of their implants.
What Are the Benefits of Dental Implants?
Dental implants offer a number of benefits to both your oral and general health. In addition to filling in the gap in your smile, implants also replace the root. To remain strong and full, your jawbone needs stimulation. But when a tooth is missing, there is no longer a root to provide that stimulation when you chew and bite down. Dental implants hold your new tooth restoration in place and stand in for the root, providing essential stimulation to your jaw.
Also, dental implants are stand-alone prosthetics that do not impact adjacent teeth. Other options such as a crown and bridge or a partial denture must attach to adjacent teeth. Dental implants, however, look and perform individually just like natural teeth, allowing you to smile and eat a balanced diet for health and nutrition.
How Much Do Dental Implants Cost?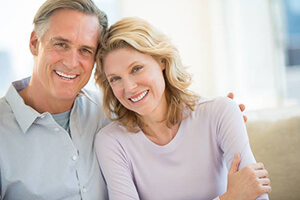 The answer to that question depends on several factors including the number of implants you need and the type of restoration required to complete your smile—a single dental crown, a bridge or an implant-retained denture. In addition, if you need any preparatory procedure such as soft tissue or bone graft surgery, then this will also affect the cost of dental implants.
The important thing to remember is that dental implants are an investment in your smile and your oral health. In addition, with proper oral hygiene, your dental implants can last a lifetime without needing repair or replacement. You can't say that about the other tooth replacement options!