Invisalign Clear Braces — Friendswood, TX
A Stylish Way to Straighten Teeth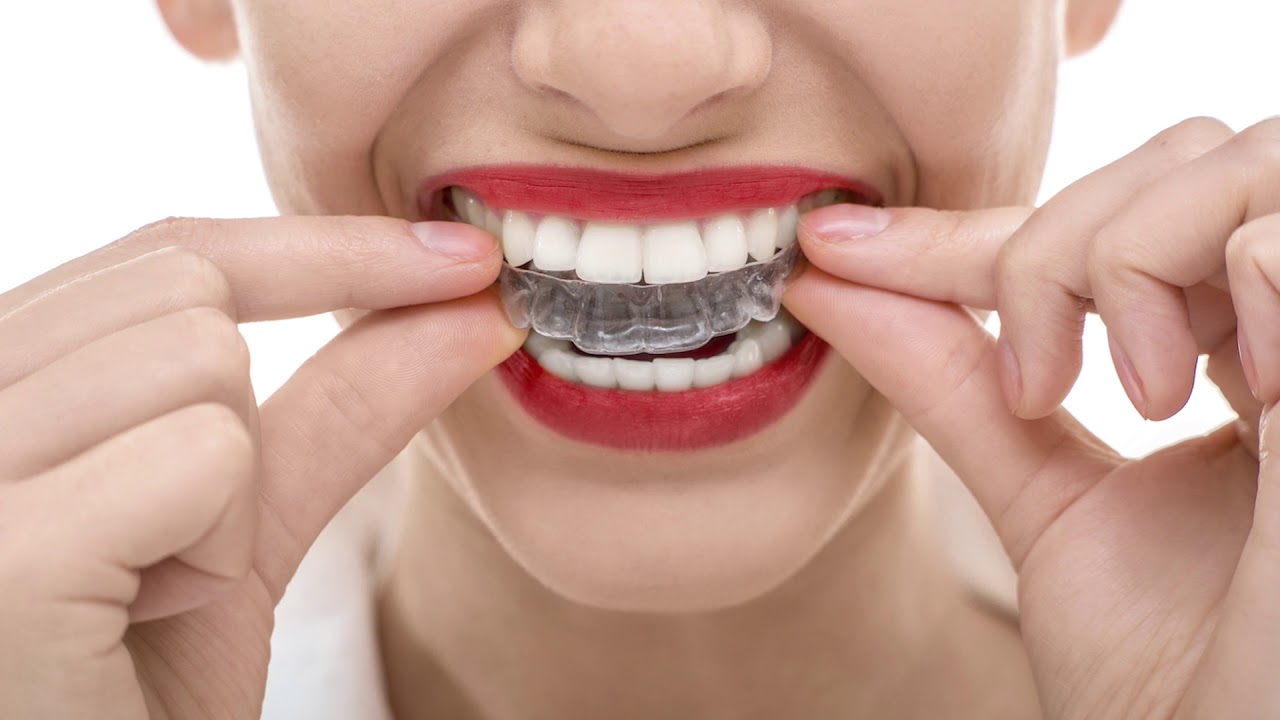 Are you considering a straighter smile? You may have avoided orthodontics in the past because of the appearance and hassle that comes with traditional braces. Thankfully, we offer Invisalign clear braces in Friendswood, TX to give our patients a way to achieve their smile goals without the disadvantages of metal brackets and wires permanently fixed to their mouths. Read on to learn more about Invisalign treatment and how you can benefit from it.
How Does Invisalign Work?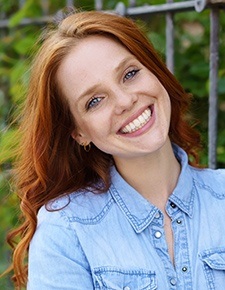 This treatment involves the use of a series of clear plastic aligners that are designed to gradually shift your teeth into place. Invisalign corrects the most common orthodontic issues, including gapped and crowded teeth as well as overbite, underbite, and crossbite. You'll wear each aligner for about 20 to 22 hours a day, and you'll switch them out for the next tray in the series around every 2 weeks. After about 10 to 18 months, your smile will be successfully aligned. To ensure that your teeth remain straight, you can wear a Vivera retainer as directed. It's created using the same materials and technology as your Invisalign aligners, so it is an easy transition to protect and maintain your straight, beautiful teeth.
Indications of Invisalign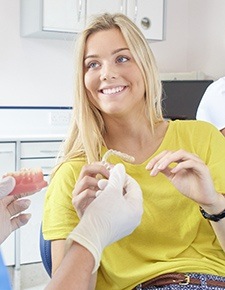 We use Invisalign clear braces to treat multiple orthodontic issues. You may need Invisalign if you have problems like:
Crowded Teeth
Crowded teeth not only cause aesthetic disadvantages, but they also make it harder to brush and floss your teeth. This puts you at a higher risk of problems like cavities, tooth decay, and gum disease, which may even lead to more serious issues if left untreated.
Spaces Between Teeth
If you have a gap in your smile, you may already be self-conscious about the look or feel of your teeth. Additionally, gapped teeth can allow for plaque and bacteria to buildup, which leaves you susceptible to tooth decay, gum disease, and bad breath.
Bite Alignment
Misalignment and problems with your bite can put more pressure on your jaw joints, but these issues can also cause habits like teeth grinding and jaw clenching. This can lead to more wear and tear of your dental structure, resulting in a whole new set of problems.
We offer our patients Invisalign clear braces to give them a way to correct these problems with confidence and comfort. If it sounds like you could benefit from Invisalign, contact our dental office today!
Benefits of Invisalign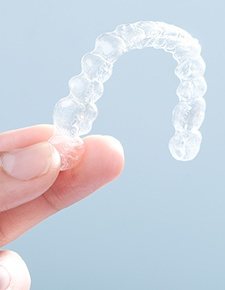 Compared to bulky, uncomfortable metal braces, the Invisalign treatment is a breeze. Both options reveal the same results—straight, properly aligned teeth—but your experience throughout the Invisalign treatment is much easier. Here are some of the most popular benefits of Invisalign in Friendswood:
Invisalign aligners are practically invisible, giving you confidence in your appearance.
Removable aligners allow you to eat all of your favorite foods without worrying about damaging your orthodontics.
Brushing and flossing is as easy as before because you can remove your clear aligners.
Smooth plastic is far more comfortable than metal brackets and wires that can catch and cut the inside of your mouth.
Fewer visits to our dental office are required because Invisalign doesn't need as many adjustments as traditional braces.
Understanding the Cost of Invisalign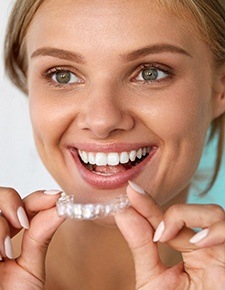 The cost of your Invisalign treatment will vary based on a few factors. The degree of misalignment, the condition of your oral health, and your commitment to your treatment plan are just some of the variables that can influence cost. Dr. Sierra will carefully examine your smile before developing a personalized treatment plan that includes price. We accept insurance and offer financing options to give you quality treatment that is also affordable.