Zoom! Teeth Whitening in Friendswood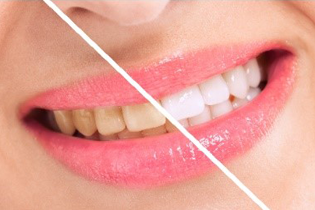 The appearance of your smile is equally as important as its health. If you are like one-third of adults, you probably do not like how your teeth look. Among the most common complaints involves tooth discoloration. Your teeth will naturally start to darken as you age; however, poor oral hygiene, darkly pigmented foods and drinks, or smoking can all cause it to occur prematurely. If over-the-counter teeth whitening products have failed to give you the results that you want, Friendswood Dental Group has the solution you need with Zoom! teeth whitening in Friendswood, TX.
What is Zoom! Teeth Whitening?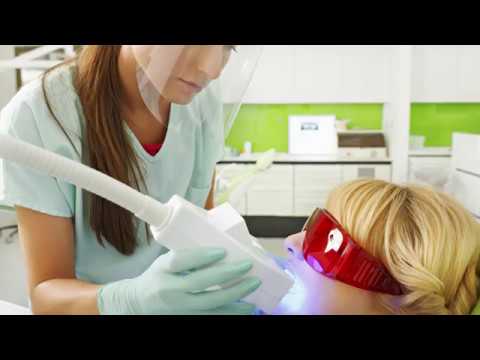 The Zoom! Whitening system has quickly become the preferred whitening treatment among patients and dentists because it provides drastic results with minimal tooth sensitivity afterward. After just one appointment, you can unleash a whiter smile by reversing the appearance of dark tooth discoloration by as much as 8 shades. Using a highly-concentrated whitening gel and a special light, the enamel is deeply penetrated to give you the drastic results that you have always wanted.
How Does Zoom! Teeth Whitening Work?
If you are ready for a bright, youthful smile, you will first need to schedule a consultation, so we can ensure that you are a candidate for the procedure. We will then create a customized treatment plan to brighten your smile.
With the in-office treatment, we will apply a protective barrier to your gums and lips to prevent any irritation. Then, a safe and effective whitening gel is applied to your teeth. We will then activate the whitening agents in the gel using a special LED lamp. This allows the gel to deeply penetrate the enamel while accelerating your results. The light will be used for three 15-minute intervals to whiten your smile by as much as 8 shades in about an hour.
Can I Get a Brighter Smile at Home?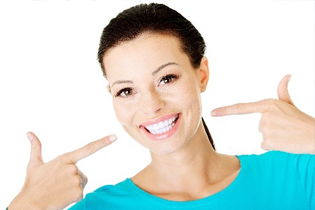 If you prefer to whiten your smile from the comfort of your own home, you can still get professional-quality results with a take-home kit. Unlike over-the-counter whitening products, you will benefit from a highly concentrated whitening gel to achieve noticeable results.
We will provide you with the custom-fit whitening trays to ensure your comfort and consistent results. We will also give you the whitening gel to use at home each day for about 2 weeks. At the end of your treatment, your smile will be several shades whiter with results that will last with the right aftercare.
To protect your results, it is best to maintain your home oral hygiene and regular appointments for a cleaning and checkup. In addition, limit any factors that can lead to new stains, such as coffee, tea, or tobacco.
Dentist Near Me for a Bright Smile
If you are ready to brighten your smile in Friendswood, we can help you invest in your confidence with a professional whitening treatment. We have the solutions you need with Zoom! Whitening. Turn back the hands of time by contacting Friendswood Dental Group today to schedule your consultation. We look forward to seeing you smile!