Periodontal Therapy — Friendswood, TX
Restore Gum Health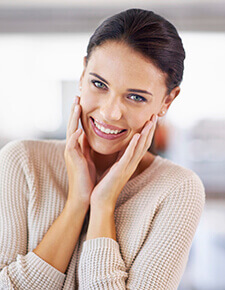 Periodontal disease is a term referring to a collection of different infections and problems in all the tissues surrounding the teeth, including the gums and bone. Gum disease remains the leading cause of tooth loss in adults. Most often, the bone loss and gum recession is permanent. Periodontal disease is a bacterial based problem that begins with the accumulation of "dental plaque" around and between the teeth. The resulting damage from this infection often breaks down gum tissue, causing pockets next to the teeth that accumulate even more plaque and infection, ultimately causing the tooth to become loose. There are various factors other than just the accumulation of bacteria around the teeth that can contribute to periodontal damage like:
Harmful smoking and drinking habits
History of periodontal problems in family
Systemic diseases such as diabetes
Hormonal changes such as pregnancy
Stress
Bruxism, excessive grinding of the teeth
Improper nutrition
Certain medications.
Signs that you may have periodontal problems include: bleeding gums, receding gums, swollen tender gums, loose teeth, bad breath or foul taste in the mouth, teeth shifting or becoming crooked. In the past, managing periodontal problems was akin to rearranging the deck chairs on the Titanic. Now, we consider periodontal disease to be manageable, and much of the destruction can be treated. New treatments involving soft tissue and bone grafting are giving hope to teeth that would have been lost in the past. The single most important aspect of all periodontal care is professional continuing care involving patient specific cleaning and examinations. Every patient examined at Friendswood Dental Group receives a thorough periodontal screening during each dental checkup, and we can offer periodontal therapy in our Friendswood, TX dental office to renew smiles.
Scaling & Root Planing
The most commonly recommended treatments for gum disease are scaling and root planing which are typically completed together. Scaling is the systematic removal of plaque and tartar buildup and damaged soft tissue from the affected area. Root planing is the smoothing of dental roots to prevent future buildup of plaque and tartar.
Laser Gum Pocket Depth Reduction
For those patients who have lost extensive gum tissue leading to deep pockets where plaque and tartar may accumulate further damaging smiles, laser pocket depth reduction may be necessary. We use a Lightwalker diode laser to promote healing and reattachment of the gums to teeth reducing the depth of pockets where damaging bacteria, plaque, and tartar may accumulate.