Tooth Extraction Services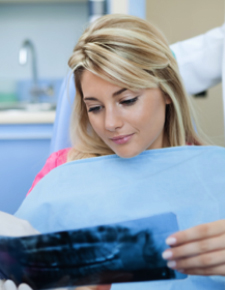 In most cases, our team works hard to help patients maintain their healthy, natural teeth, but there are some cases where tooth extraction is necessary to maintain optimal oral health. When this is the case, you need to rely on a trusted dentist to safely and comfortably remove teeth to preserve your oral health. At Friendswood Dental Group, we offer a wide range of dentistry services to keep patients smiling. That includes tooth extraction. If you're in need of dental care for any reason, we are here to help. Call our Friendswood dentistry practice to schedule your appointment today.
Common Reasons for Tooth Extraction
Tooth extraction is necessary in a variety of situations. We only recommend tooth extraction if leaving the healthy, natural tooth in place will adversely affect the patient's overall oral health. Some of the most common reasons we would recommend tooth extraction include:
Tooth decay or damage that is too severe to be effectively treated with more conservative solutions like tooth-colored fillings
In preparation for the creation and placement of partial or full dentures
Prior to beginning orthodontic treatments for patients who have crowded teeth, we may need to remove one or more teeth
The most commonly extracted teeth are third molars, wisdom teeth, that erupt late in dental development and can cause crowding or misalignment
Tooth Extraction Methods
There are two main types of tooth extraction. "Pulling" is the ideal option. We are able to pull a tooth if it has completely erupted from the gum line. We simply numb the area around the treatment area and use metal tools to shift the tooth back and forth until it breaks away from the underlying supportive structures. If we're unable to pull the tooth, we can also provide surgical tooth removal. This is typically necessary when teeth are impacted, unable to erupt. However, we may need to surgically remove erupted teeth that have fully fused with the underlying gum tissue and jawbone structures, making pulling impossible.
Replacing Missing Teeth
If you need to have one or more teeth extracted due to dental damage or severe tooth decay, our team will partner with you to create a dental restoration plan to replace missing teeth right away. The longer patients wait to replace teeth, the worse the potential effect on their oral and overall health. We offer a complete range of dental restoration options, including:
Traditional dental crown supported fixed bridges
Removable partial and full dentures
Dental implant supported restorations
Preventive Dental Care
Keeping your smile healthy with regular dentistry appointments is an essential part of every patient's dental care routine. We encourage patients to visit us at least twice a year for preventive dentistry checkups. During these regular consultations, we can work with you one on one to keep your smile healthy and avoid the need for tooth extractions in many cases. If it's been more than six months since your last dental appointment, it's time to call our team for a dental checkup and teeth cleaning.