LightWalker Laser Dentistry – Friendswood, Texas
Gentle, Effective Dentistry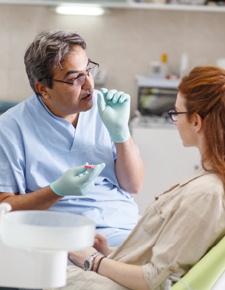 At Friendswood Dental Group, we are committed to incorporating all the latest in dental techniques and technologies in order to provide exceptional dentistry for every patient. One of the many dental technologies we utilize on a daily basis is the LightWalker laser. This unique tool can be used on both hard and soft tissues, making it stand out from other dental lasers that offer a limited range of treatment for specific types of soft or hard tissues. If you want to learn more about LightWalker laser dentistry or any of the other state-of-the-art dentistry services available in our Friendswood dental office, call to schedule an appointment. We look forward to hearing from you soon!
Soft Tissue Treatments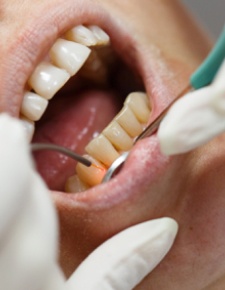 We can use the LightWalker laser for a number of soft tissue treatments, including:
Scaling and root planing treatments for patients with gum disease
Gum recontouring to improve the appearance of "gummy" smiles
Crown lengthening to reveal a greater amount of tooth structure prior to restoration
Treatments for lip and tongue tie
Hard Tissue Treatments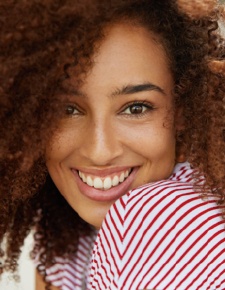 In addition to performing a variety of soft tissue treatments, the LightWalker laser system is also effective for hard tissue procedures, including:
Removing damaged or decayed tooth structure before fillings, dental crowns, or other restorations are placed
Reshaping tooth structure for cosmetic purposes when teeth are over-large
Reshaping tooth structure in preparation for porcelain veneers, dental crowns, and other treatments to improve the appearance and function of smiles
How it Works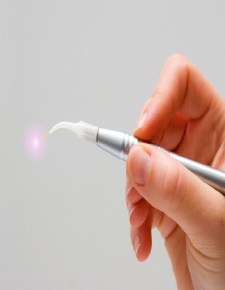 LightWalker lasers use light waves specifically harnessed to remove damaged tissues and improve oral health. The unique LightWalker laser system can be easily adjusted to address concerns impacting both hard and soft tissues. As the light is focused onto the teeth or soft tissue, only damaged tissues are removed. This allows us to preserve the greatest possible amount of healthy tooth and gum tissue, delivering healthier smiles without the unnecessary loss of healthy tooth structures.
Benefits of Laser Dentistry
Some of the many benefits of laser dentistry include:
Comfortable treatment – the LightWalker laser allows us to perform a number of hard and soft tissue treatments without the need for anesthesia.
Faster healing – laser dentistry is gentler than other treatment methods, so you'll have less inflammation and discomfort after your procedure and heal more quickly.
No need for stitches – soft tissue treatments typically require the use of scalpels and stitches, but the LightWalker laser cauterizes as it works. This means less bleeding during treatment, reduced inflammation after procedures, and faster healing.
Reduced risk for infection – the shorter healing time also leads to reduced risk of infection, which is especially important for those patients struggling with gum disease.
Advanced precision – laser dental tools allow us to target very specific areas, delivering flawless results while protecting and preserving the greatest amount of healthy oral structures.