Direct Dental Bonding – Friendswood, TX
Easily Erase Chips, Stains, Gaps, and More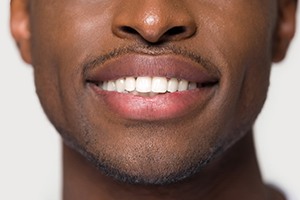 Do you have one or two dental imperfections that are keeping you from feeling confident about your smile? Maybe you have an awkward gap between two teeth, or a chip on one of your front teeth, or an embarrassingly noticeable stain. Whether you have one minor cosmetic flaw or several, we can help restore your pearly whites with direct dental bonding in Friendswood! This quick treatment can easily erase chips, stains, gaps, and more as if they were never there, leaving you with a beautiful, completely natural-looking smile that you'll be proud to show off! Read on to learn more and give us a call to schedule your consultation to discuss conservative smile transformation with direct dental bonding in Friendswood, TX.
What Is Direct Dental Bonding?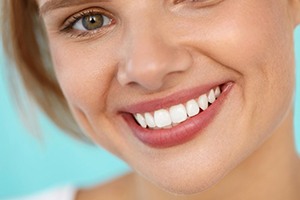 Direct dental bonding uses a natural-looking composite resin to reshape teeth and change their appearance. In fact, it's the same biocompatible and durable material we use for tooth-colored fillings. Composite resin is strong and binds very well to natural tooth structure, which helps it last for a decade or longer with the proper care. It can be shaded to mimic the natural color of your teeth for beautiful, seamless results. Direct dental bonding is often used to correct:
Small chips and cracks.
Stubborn stains and discoloration.
Noticeable spaces or gaps.
Small or worn-down teeth.
Misshapen teeth.
What's the Process for Getting Direct Dental Bonding?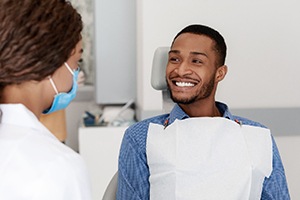 First, your Friendswood cosmetic dentist Dr. James Sierra will dry your tooth and roughen its surface, which will help the composite resin bond to it. Then, he'll carefully apply the resin to the tooth and mold it over the flaw. Once it has been sculpted to look like a natural part of your tooth, we'll use a special curing light to harden it in place. Thanks to its custom shade, it should be practically indistinguishable from the rest of your smile once in place.
Erasing dental imperfections with direct dental bonding is a relatively simple process that can typically be completed in a single quick appointment. Generally, it takes about 30-60 minutes for each tooth. Since anesthesia is rarely necessary and the curing light hardens the resin quickly, you'll be free to use your treated tooth right after your appointment.
Why Should I Consider Getting Direct Dental Bonding?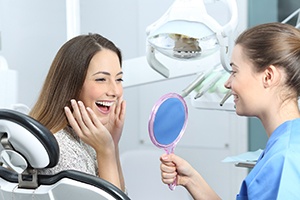 While there are plenty of cosmetic dental treatments available, direct dental bonding remains one of our most popular options—and its easy to see why! This service offers several unique benefits, like:
Ready to see if direct dental bonding is right for you? Give your friendly team at Friendswood Dental Group a call to schedule your consultation today!