Cost of Invisalign – Friendswood, TX
Learn How Much a Straight Smile Costs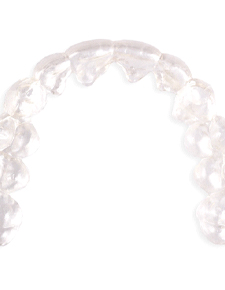 Now, more adults than ever are investing in a straight smile because of innovative and discreet treatment options. As an alternative to traditional braces, many teens and adults are enjoying clear aligner technology to move their teeth, like Invisalign. Friendswood Dental Group is proud to offer the patient-preferred orthodontic system. We look forward to helping you achieve the smile of your dreams, but we know you have several questions about how much you will pay. Understanding the cost of Invisalign in Friendswood, TX does not need to be confusing. We take the time to explain the price and your payment options to keep it within your budget.
How much will I pay for Invisalign?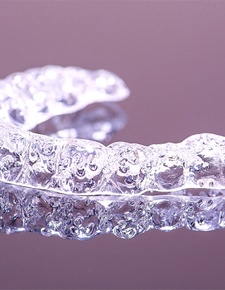 Many people believe Invisalign costs exceptionally more than traditional braces, so it is unobtainable for the average person, but this is untrue. In fact, Invisalign is around the same price as metal braces depending on your treatment plan, so people from all walks of life can enjoy it.
Unfortunately, there is no simple answer as to the amount you will pay without first scheduling a consultation for Invisalign in Friendswood. The cost is determined by your individual needs and your treatment plan. There are several factors that influence the amount you pay, such as the complexity of your case and the number of aligners needed.
We provide you with a custom estimate and discuss each phase of your treatment during your initial consultation. We will help you find the options you need to keep a straight smile affordable.
Is Invisalign worth the cost?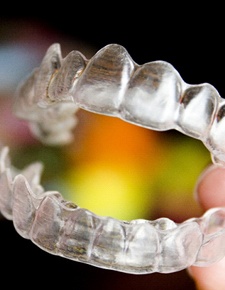 Often, people think braces only create a beautiful smile, but they also promote a healthy mouth. Aligning your teeth makes them easier to clean. This decreases your risk of certain oral health issues, like tooth decay and gum disease. This lessens the need for a preventable treatment down the road, like a filling.
Aligning your teeth and bite also reduces your risk of a dental emergency if there is trauma to your face or mouth. Resolving issues with protruding or rotated teeth decreases the potential for a knocked-out, dislodged, or broken tooth if there is oral trauma. Overall, a straight smile lowers your dental expenses to save you money long-term while also giving you renewed confidence.
How can I pay for Invisalign?
In previous years, it was rare for a dental insurance to pay for Invisalign, but more companies than ever include the clear aligners in orthodontia coverage. The amount they pay varies depending on your policy. We work on your behalf with your insurance company to file the necessary claims and paperwork to reduce the amount you need to pay out-of-pocket.
Our dental office accepts a variety of payment options to cover any remaining balance, including third-party financing with CareCredit. We will help you find the solutions you need to enjoy clear aligners.
Schedule an Appointment
If you have questions about the cost of Invisalign, or if you are ready to straighten your smile, contact our dental office today to schedule a consultation.