March 5, 2019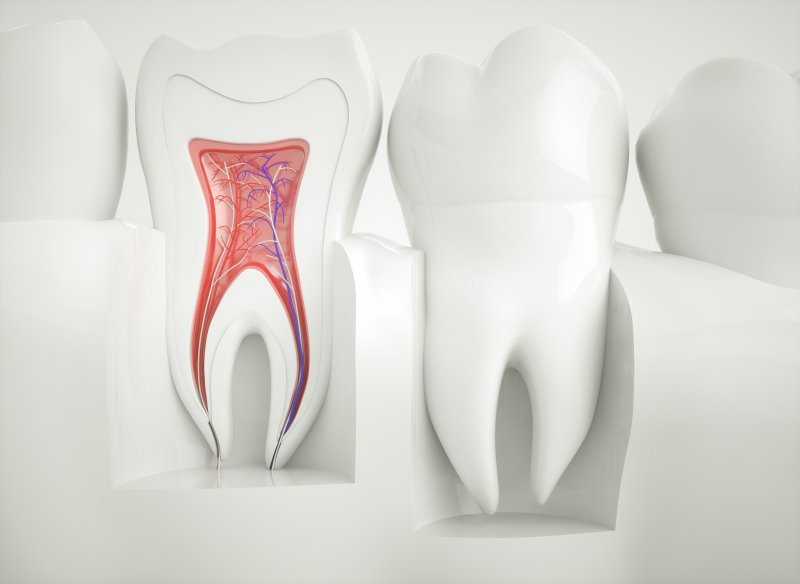 A root canal doesn't have to be a scary thing. Unfortunately, this dental procedure has received a bad rap over the years, causing people to avoid their dentists like the plague when they learn they might need one. Because it is best to be fully informed before any procedure, here are 5 things you should know about root canals in Friendswood that might just ease your mind.
Why Would I Need a Root Canal?
Before we dive into the quick facts about root canals, it is beneficial to know why you might need root canal therapy in Friendswood. While your dentist is the only one who can determine if this type of procedure is right for you, here are some reasons you might be able to tell if you need a root canal:
Severe tooth pain
Pimple-like bumps on your gums
Affected tooth discoloration
Prolonged sensitivity
How Can Root Canal Therapy Help Me?
Root canal therapy is a common dental procedure designed to address the infection that exists within the inner parts of your tooth. To better understand how it can be a surprisingly comfortable treatment option, here are 5 things you should know to help ease any concerns or worries you may have about your upcoming procedure.
The Pain is Brought on by Infection
If you think the pain comes from the procedure, you'll be surprised to know that it's brought on by the infection in your tooth. During the procedure, your dentist will clean out any infection that exists in the inner parts of your tooth where soft tissues and nerves live. While there may be a minimal amount of discomfort after the procedure, you will notice much of the pain you felt is no longer a concern.
You May Be Able to Keep Your Natural Tooth
Instead of jumping to the conclusion that the only way you'll feel any relief is to have the tooth extracted, your dentist may suggest root canal therapy to save the tooth. Naturally, teeth are always better. When it comes to missing or extracted teeth, you'll need to have it replaced immediately to prevent bone loss, misalignment, or bite problems.
Sedation Can Put You at Ease
If you experience any level of stress or anxiety when preparing for your procedure, your dentist can provide sedation dentistry options such as oral conscious sedation or nitrous oxide. With the latter, you'll feel at ease and cognizant enough to take cues from your dentist. You'll even be able to drive yourself home afterward. However, with oral conscious sedation, you'll rest comfortably and enter a dream-like state during the procedure. The effects take time to wear off and require someone to escort you to and from your appointment.
Simple and "Painless" Procedure
Naturally, your dentist will want to make sure you are comfortable throughout the procedure. This is where the sedation comes in. From there, he will take a series of x-rays to assess the damage before creating a small hole to access the infection. Removing the decayed tissue, he will clean the inner tooth and thoroughly pack the area with gutta-percha, sealing the tooth and preventing further infection. Afterward, you will be fitted with a temporary crown, allowing not only your tooth to heal, but the dentist to create a customized crown using CEREC technology.
It's Not as Scary as You Think
Root canals are not meant to be scary procedures. Yes, you may be in serious pain, but it's the infection in your tooth that is the culprit, not your dentist.
This treatment option is designed to alleviate pain, not cause it. Although there might be some minimal discomfort in the days after your procedure, you can expect it to go away. However, if it doesn't, make sure to contact your dentist immediately.
About the Practice
We know going to the dentist can be difficult for some people, especially when they learn they need a root canal. The team at Friendswood Dental want to ensure you receive comfortable root canal therapy, free from the fear and stress commonly associated with this type of procedure. Our dental professionals will work to provide the highest quality care, using advanced techniques to ensure you receive positive and lasting results. To learn more about how we can help, contact us via our website or by calling (281) 482-2631.
Comments Off

on 5 Things You Should Know About Root Canals in Friendswood
No Comments
No comments yet.
RSS feed for comments on this post.
Sorry, the comment form is closed at this time.