September 16, 2022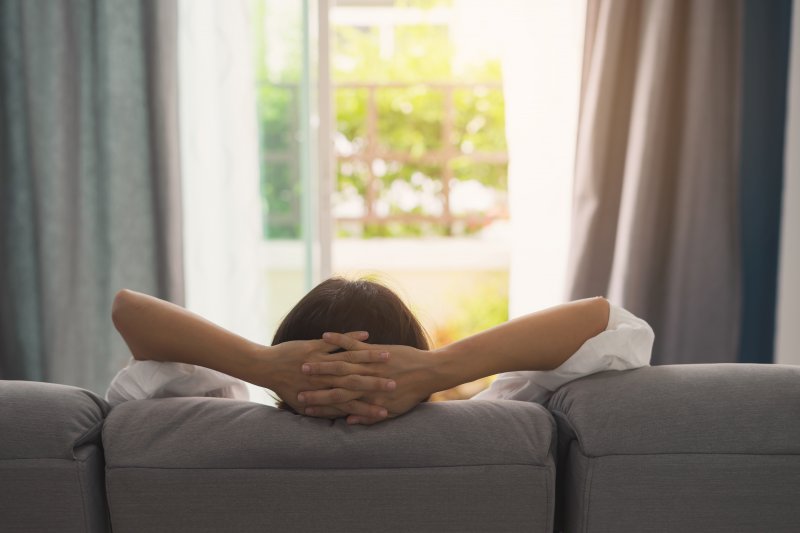 Thanks to All-on-4, your dentist can replace all of your teeth at once with a minimal number of implant posts. Placing implants does involve surgery, but fortunately, the healing process won't be nearly as uncomfortable as you might think. That said, being prepared can help ensure that All-on-4 recovery goes smoothly so that you're ultimately able to enjoy your new smile. The following post gives a brief overview of what you can expect after getting All-on-4 dental implants.
Some Swelling and Discomfort are Normal
Your mouth will be numbed during implant placement, but afterward, you will most likely notice some swelling in your mouth, and you may experience mild discomfort. The swelling can be managed by applying ice packs to your face at regular intervals. Be careful not to apply them for very long; you should only hold them over the area for about 15 minutes at a time.
Any pain you experience should fade after a few days, and you can take over-the-counter or prescription medication to keep it under control. If the discomfort becomes severe or doesn't seem to be getting any better, it may mean that something is wrong and that you should call your dentist immediately.
You May Need to Take Time Off from Work
You need to rest during the early stages of recovery so that your jawbone and gum tissue have a chance to start healing. Most dentists recommend about 2 to 3 days of rest after the All-on-4 procedure; however, you may need more than that if you have a job that involves any kind of strenuous physical activity.
You Will Need to Be Mindful of Your Diet
Even though you can often get a temporary denture on the same day as All-on-4 surgery, you'll need to plan on eating only soft foods for a while. Trying to chew harder foods could put too much pressure on your implants while they're trying to join with the jawbone. Your dentist can give you a list of foods that are safe to eat during All-on-4 recovery, including scrambled eggs, applesauce, oatmeal, and canned fruit.
You Will Need to Maintain Good Oral Hygiene
It's important to keep your mouth clean to prevent infections while your mouth is healing. After the first 24 hours, you should start rinsing with a salt water solution three times a day to keep bacteria under control. You may brush your teeth like you normally would, but be very gentle when you're cleaning around the surgical sites.
Your dentist will give you more detailed instructions for dental implant recovery based on your unique circumstances. They can also answer any questions you might have about the process so that you have a clear idea of what will happen while your mouth is healing. Don't hesitate to reach out if there's something you want to know.
About the Author
Dr. James T. Sierra earned his Doctor of Dental Surgery from the University of Texas Health Science Center at San Antonio. He has earned the title of Fellow of the International Congress of Oral Implantology; he is trained in a wide variety of dental implant procedures, including All-on-4. If you'd like to schedule an implant consultation with Dr. Sierra at Friendswood Dental Group, visit his website or call (281) 482-2631.
Comments Off

on What to Expect While Recovering from All-on-4 Surgery
No Comments
No comments yet.
RSS feed for comments on this post.
Sorry, the comment form is closed at this time.