September 17, 2020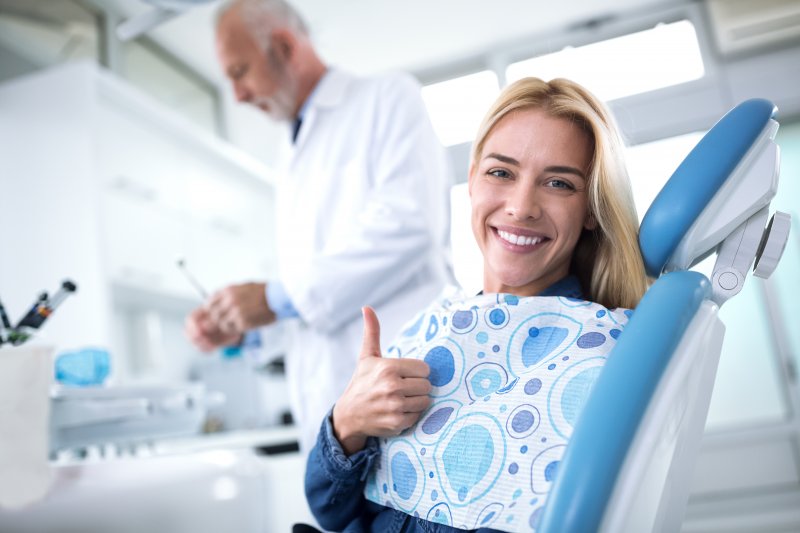 Did you know that tooth decay is the second most popular chronic condition next to the common cold? According to the Centers for Disease Control and Prevention, over 90% of people in the U.S. have had at least one cavity by their 21st birthday. Plus, it is estimated that the average American adult has over three decayed or missing teeth on average. Fortunately, advanced gadgets allow dentists today to quickly (and accurately!) diagnose cavities in their early stages before they turn into even larger dental concerns. Read on for three ways cavity detection in Friendswood benefits you.
What Is a Cavity Detection Device?
Years prior, dental teams would rely on visual inspections and X-rays to detect cavities. While these measures still serve an important purpose, new, state-of-the-art technology allows dentists to diagnose tooth decay earlier and pinpoint teeth that are at risk for future decay. If your provider is using outdated methods to assess cavities and other dental damage, then your teeth and gums aren't getting the care they deserve.
3 Ways This Advanced Gadget Benefits You
No exposure to radiation – X-rays play a crucial role in detecting cavities, especially between two teeth. However, many patients are concerned about radiation exposure, even though the amount is nominal (especially with the lead vest). Fortunately, cavity detection devices can accurately spot tooth decay without the use of X-rays.
Clear, instantaneous imaging – When it comes to your oral health, there is no room for error. Previous imaging solutions would take time to develop and produce ambiguous results. Luckily, the latest technology allows cavity detection devices to deliver crisp, immediate images.
Simple, accurate cavity detection – As mentioned, previous methods of discovery would include un-aided visual inspections. However, by that point, the damage is catastrophic. The good news is that innovative cavity detection devices can prevent this from happening by detecting tooth decay before it fully develops!
Since tooth decay is rampant and cavities are on the rise, it is more important now than ever to protect your teeth and gums. While priority number one is a solid oral hygiene routine, the next step is to visit your dentist twice a year for routine checkups and cleanings. That way, they can treat small issues before they turn into large dental concerns!
About the Author
After earning his undergraduate degree from Austin College, Dr. James T. Sierra completed his Doctor of Dental Surgery at The University of Texas Health Science Center at San Antonio. Since then, he has completed over 1,200 hours of continuing education, become a Fellow of the Academy of General Dentistry, and become an active member of multiple notable organizations (including the American Dental Association). Today, he uses the latest dental technology, including DIAGNOdent Cavity Detection, to help his patients achieve pristine oral health and beautiful smiles. If you are looking for a dentist in Friendswood, visit his website or give him a call at 281-482-2631.
Comments Off

on Why You Should Visit a Dentist with a Cavity Detection Device
No Comments
No comments yet.
RSS feed for comments on this post.
Sorry, the comment form is closed at this time.