April 13, 2017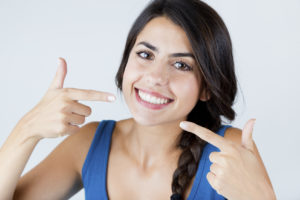 Your teeth play a vital role in your ability to eat and speak; however, they also impact your quality of life in other areas as well. The appearance of your smile has a significant influence on your confidence and how others view you. If you do not love your teeth, you are likely to avoid certain situations and may even feel limited in social and career aspects. With two-thirds of adult Americans concerned about the appearance of their teeth, many are now turning to their cosmetic dentist in Friendswood. Various advancements in cosmetic dentistry promote high-quality results to quickly transform your smile.

Benefit from the Best Technology
In the past, cosmetic dentistry was only believed to be for the elite. Now, people from all walks of life can enhance their smiles due to technological advancements. Not only does new technology make cosmetic procedures more affordable, but provide a higher level of results. In addition, treatments are minimally invasive and quicker than when compared to past cosmetic procedures.
Flawless Restorations
One of the best technologies to transform the cosmetic dental industry involves CAD/CAM. This has allowed all-ceramic restorations to become a preferred and widely available choice. Now, many are turning away from metal restorations to choose the more natural-looking solution.
The ceramic restorations offer enhanced esthetics and performance. Using the CAD/CAM software, you benefit from a more precise restoration that can be customized to meet your exact size, shape, and color needs. When combined with CEREC technology, you get the restoration you need in just one day.
CEREC also allows for digital impressions, which provides highly-detailed images. Now, there's no need for messy impressions. The pain-free digital scan gives the dentist in-depth images for an accurate representation for the in-office milling machine or dental lab. This reduces the risk for error to save valuable time.
High-Quality Imaging
Imaging as a whole has been transformed by technology. With digital x-rays, we gain a deeper insight into the health and aesthetics of the teeth to create more precise treatment plans. With the CT/Cone Beam Scanner, we gain a 3D representation of your smile to fully understand the health and function of your teeth, which are important when promoting the appearance of your smile.
Minimally Invasive Procedures
In addition to restorations, there are new advancements when it comes to gum recontouring and crown lengthening. With the Lightwalker Soft Tissue Laser, there is no longer a need for scalpels or sutures. This advanced diode laser system can be used for several soft tissue procedures. You benefit from a quicker treatment and shorter recovery time as there is less risk for damage to surrounding tissue. As a result, there is less discomfort, less bleeding, and more precise results.
Transform Your Smile with the Best Technology
Now, you can benefit from the best dental technology available to enjoy a higher level of results when transforming the appearance of your smile. You will have more precise results while reducing discomfort and the length of the procedures. If you are ready to benefit from the best technology, schedule your consultation with Friendswood Dental Group today.
Comments Off

on Elite Technology to Transform Your Smile with Your Cosmetic Dentist in Friendswood
No Comments
No comments yet.
RSS feed for comments on this post.
Sorry, the comment form is closed at this time.