November 20, 2017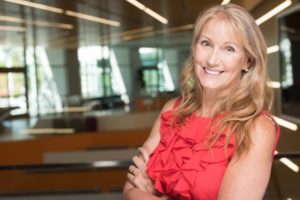 Dental implants have long been recognized as one of the best ways to replace missing teeth. They are extremely sturdy, they can last for a lifetime, and they look like natural teeth. Besides that, they're easy to take care of. They even have the potential to reduce or stop the bone loss in the jaw that is often associated with missing teeth! But what if a woman has osteoporosis, a condition that weakens bones? Are dental implants still a good option for women who suffer from this disease?
Concerns Around Osteoporosis
According to one estimate, osteoporosis affects about 200 million women around the world, most of whom are age 50 or older. The disease can affect all of the bones in the body, including the jawbone, and it is important for dental implant candidates to have a strong, dense jawbone for their artificial teeth to thrive. However, that doesn't mean that women with osteoporosis are barred from getting back the teeth they've been missing.
One study examined 24 postmenopausal women who were missing most of their teeth. Half of the group had osteoporosis, and the other half did not. The half with the disease took biophosphonates, drugs that are commonly used to treat osteoporosis.
All 24 women received dental implants very soon after a dentist removed all of their remaining teeth. The results? Everyone in both groups had successful implants one year after their surgeries.
Implants Might Reduce the Risk of Osteoporosis Complications
Perhaps the most remarkable thing that the study revealed has to do with biophosphonates. While these drugs are often effective in treating osteoporosis, they might bring about their own complications. In some cases, they prevent blood from getting to weakened bones, causing them to die.
None of the women in the study experienced this serious complication. In fact, while there was some minor bone loss, it occurred equally in both groups in the study. No one showed signs of dying bones. It is possible that dental implants could play a role in fortifying the jawbone and preventing it from losing blood supply.
Are You a Candidate for Dental Implants?
The more research that goes into dental implants, the more remarkable they seem. Even women who have osteoporosis could be candidates for this life-changing procedure. If you are looking for a way to replace your missing teeth, it is worth talking to your dentist about implants. You may need a bone graft so your new smile has the support it needs, but ultimately, you could be very happy with your new set of teeth.
Are you ready to reclaim your smile? Why not talk to your dentist about the possibility of getting dental implants?
About the Dentist
Dr. James Sierra is proud to be your dentist in Friendswood. He takes women's health seriously, which is why he will give you the time and attention you deserve when you come in to chat about dental implants. To schedule a consultation, you can contact us at 281-482-2631.
Comments Off

on Can Women With Osteoporosis Receive Dental Implants?
No Comments
No comments yet.
RSS feed for comments on this post.
Sorry, the comment form is closed at this time.