September 13, 2016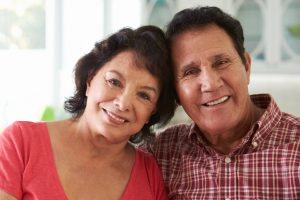 Everything seems to get more complicated as time goes by. Your life used to just consist of school, work, and friends, with the occasional meal thrown in. Now you have your own kids who have their own school, work, and friends, and eventually they will have their own kids and so on. One of the simple pleasures you enjoy is seeing your family smile. You only wish you could smile back. Age has given you plenty of things, but it hasn't given you healthy teeth. Your old habits don't seem to be enough these days. Should you be doing something else? Your dentist in Friendswood, TX has some simple tips for your oral health.
Simple Ways to Keep Your Teeth Healthy
Fortunately, good habits for dental hygiene maintain their benefits throughout time. Some of these are:
Brushing and flossing every day
Cleaning your dentures every day (if applicable)
Regularly visiting your dentist
Consistently brushing and flossing your teeth are some of the best, most basic ways to keep them healthy. This will prevent many issues before they start. Brushing and flossing twice daily is ideal, but once is better than not doing it all together. The risk of cavities increases as you age, so it becomes extra important to have steady brushing habits. Unhealthy teeth have been linked to a variety of ailments such as diabetes and heart disease, so maintaining your teeth is not just important to your smile, but your overall health as well.
If you have dentures, the same habits are also necessary for them. The only difference being that you shouldn't use anything except denture cleaners on them. Toothpaste or other household cleaners can damage your dentures or accidentally poison you. It's also advisable to take your dentures out for at least 4 hours a day so that your gums and breathe and stay healthy.
How Your Dentist Can Help
The last simple habit is to see your dentist at least twice a year. A bi-annual check-up will ensure any problems you might be having are addressed in a timely manner. Be sure to tell them what medications you are taking and what medical conditions you may have when you come in. This will ensure they can give you the type of care that best suits you. Should you need dentures, that can been taken care of as well, whether they are partial or complete. Your dentist can also offer oral cancer screenings, as early detection is one of the best indicators for future health. Your smile should stay with you through your golden years, and with a few simple habits, along your dentist, you can smile through the generations.
Comments Off

on Your Dentist in Friendswood, TX Help Keep Seniors Healthy
No Comments
No comments yet.
RSS feed for comments on this post.
Sorry, the comment form is closed at this time.