May 13, 2023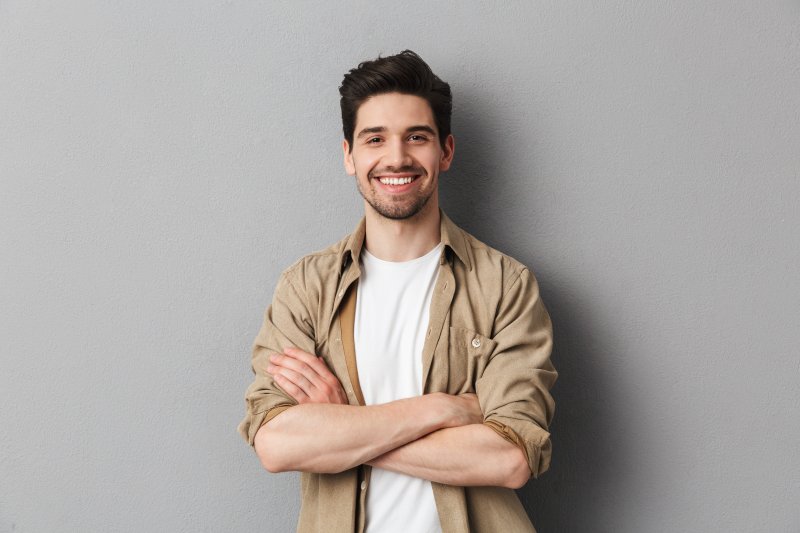 If you've lost most (or all) of your teeth and are trying to get back your old smile, dentures can do that quickly and easily. Their quality and convenience have made them incredibly popular, but for some reason, dentures are still most often associated with older people.
While seniors who've lost teeth can certainly benefit from dentures, they aren't the only ones. Here are some other types of people who may get some use from an oral appliance.
Pregnant People
Pregnancy can cause a wide variety of interesting side effects, some of which are more troubling to expectant parents than others. One aspect that isn't mentioned enough is that many pregnant people can start to see their oral health suffer, and some even have their teeth fall out.
It's usually a good idea to keep invasive dental work to a minimum during pregnancy, so if you want to replace teeth that you've lost, dentures can be a great option.
Young People
Young people can lose teeth in a variety of ways, and when they do, they're as eager as anyone to replace them. Dental implants are a popular way to do this, but dentists typically won't place them until someone has reached adulthood. That's because the jaw is likely still growing. In some circumstances, this can cause a dental implant to fall out as the jaw expands.
Dental bridges can work, but these require removing enamel from healthy teeth. This means that it won't be possible to get dental implants in adulthood, at least not without crafting two new dental crowns as well. For this reason, partial dentures are a great fit for kids who want dental implants when they get older.
People with Oral Health Problems
If you have chronic, severe tooth decay, your dentist may recommend extracting problem teeth to prevent the spread of oral health issues. Depending on the number of teeth that are removed this way, dentures may be the most economical way to replace them.
As you can see, there are all kinds of people who can benefit from dentures. If this guide spoke to you, you never know—you may be one of them!
About the Author
Ever since Dr. James Sierra joined his family's dental practice in 2004, there's been nothing that he loves more than being able to help his patients smile their brightest, giving them access to all the best things in life.
Dr. Sierra received his degree from The University of Texas Health Science Center at San Antonio, and since then he has completed over 1200 hours of continuing education. He is one of very few dentists to be recognized as both a Fellow of the Academy of General Dentistry and a Fellow of the International Congress of Oral Implantology.
If you have any questions about dentures, he can be reached at his website or by phone at (281) 482-2631.
Comments Off

on Dentures: Not Only for Seniors
No Comments
No comments yet.
RSS feed for comments on this post.
Sorry, the comment form is closed at this time.