July 10, 2019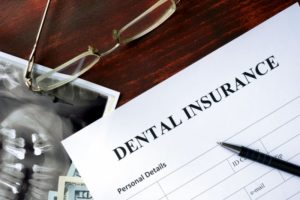 If you're considering Invisalign treatment, you may be wondering whether or not it can be covered by insurance. Traditional braces are partially covered by insurance, but they offer aesthetic and functional disadvantages, which is why Invisalign has become an incredibly popular service. However, most dental insurance plans don't consider it as a necessary treatment, which is why Invisalign clear braces are typically not covered. Keep reading to learn more about insurance coverage and how your dentist can make Invisalign in Friendswood more affordable.
What is Invisalign?
Before discussing payment options, it's important that you fully understand Invisalign treatment. This process involves the use of a series of clear plastic aligners that are made to create straight smiles. After receiving your Invisalign aligners, it's important to wear them for at least 20 to 22 hours a day. You'll wear each tray for about two weeks, before switching them out for the next in the series. While the end results are the same as traditional braces, Invisalign allows you to stay comfortable and confident during your orthodontic journey.
While Invisalign does tend to come with a higher price tag than traditional braces, patients love this treatment option for these unique benefits:
Comfortable wearing experience
Transparent appearance
Faster treatment times
Completely removeable
Why Invisalign Typically Isn't Covered by Insurance
Most insurance plans do not cover Invisalign because they deem it as an unnecessary treatment. The same results can be achieved with traditional braces, so they see Invisalign as more of a luxury instead of a need. This is because Invisalign treatment offers benefits like appearance and comfort, which are "extras" in the eyes of most insurance companies. However, every plan is different so it's important that you do your own research and speak with your provider before committing one way or the other.
Budget-Friendly Options
Thankfully, your dentist in Friendswood offers alternative options to ensure that price doesn't get in the way of beneficial orthodontic treatment. Many dentists accept CareCredit or other forms of low-to-no interest financing, which helps alleviate cost. If you have an HSA or FSA, many dentists are okay with accepting your pre-taxed savings dollars to fund your treatment. The only way to know for sure is to contact your dentist.
Are you ready to get started on a straighter smile? Now that you know more about coverage, contact your dentist to discuss your insurance and financing options.
Meet the Dentist
Dr. James T. Sierra has a passion for creating long-lasting relationships with his patients as this philosophy leads to more personalized care. He takes pride in being a preferred provider of Invisalign, making him a trusted source for clear and comfortable orthodontics. He currently practices at Friendswood Dental Group, and he can be contacted through his website or by phone at (281) 482-2631 for any questions.
Comments Off

on Does Insurance Cover My Invisalign in Friendswood?
No Comments
No comments yet.
RSS feed for comments on this post.
Sorry, the comment form is closed at this time.