August 5, 2019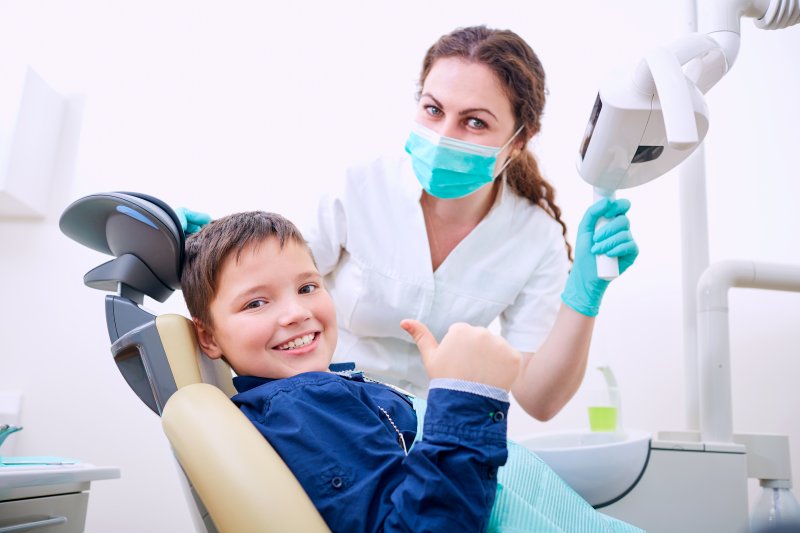 Oftentimes, the dentist office isn't the most welcoming environment for a child. Depending on the dentist and their demeanor, it can be frightening and anxiety-filled for patients of any and all ages. Fortunately, more and more dental professionals are offering nitrous oxide and oral conscious sedation that can calm even the youngest patient, making their visit and procedure more manageable and calming, but are they safe? Hear from a sedation dentist in Friendswood who is weighing in on the topic.
Types of Sedation
Most dentists are accustomed to offering two different types of sedation: nitrous oxide and oral conscious sedation. These are proven safe and effective at calming and reducing stress and anxiety in patients during their dental appointment. Whether it is a general cleaning or a filling for a cavity, sedation can make the entire process easier for both the dentist and the patient.
To better understand these two types of sedation and if they're right for your child, here is more of an explanation.
Nitrous Oxide
Using what is called "laughing gas," your dentist will have your child wear a mask that delivers a mix of nitrous oxide and oxygen. Within minutes, they will feel at ease, comfortable, and maybe as if they're floating. This combination relaxes the body but keeps them conscious, so they can answer the commands of the dentist.
Oral Conscious Sedation
Prior to you and your child arriving for their appointment, they will take oral medication prescribed by the dentist. It can take up to 20 minutes to begin working, but by the time you reach the dentist office, your child should already be feeling the effects of the medication. This will keep them aware of questions or commands from the dentist, but they may enter a dream-like state or forget many of the details associated with their visit after the medication has worn off.
Are Any of Them Safe for a Child?
As a parent, it's natural that you want to ensure your child's safety is of the utmost importance no matter who is treating them. When considering sedation dentistry in Friendswood, you'll want to ask questions and make sure every aspect of even the most minor procedure is clarified and, in fact, safe.
Rest assured, sedation, when used properly and monitored closely, is completely safe for children. Not only will it lessen the anxiety that can come with a trip to the dentist office, but it can make any visit and/or procedure less risky because flailing arms, wincing, or jerked motions will no longer be a concern.
Throughout the time your child is sedated, the dentist or member of the dental team will monitor their state to make sure they're receiving the proper dosage.
With sedation dentistry, your child can feel at ease when preparing for their appointment. No more screaming, crying, or pleading to cancel the appointment. Instead, you can expect a calm, easy-going experience for you, your child, and the dentist.
About the Practice
At Friendswood Dental, we see and treat patients of all ages. Whether it is you and your partner or your entire family consisting of a toddler and teen, too, we're here to help! Dr. James Sierra and his team understand the dental office isn't always a calming experience for some children, which is why we work hard to create a welcoming and comfortable environment, in addition to offering methods of sedation should a child need it for an upcoming procedure or visit. To learn more about how we can help, contact us via our website or by calling (281) 482-2631.
Comments Off

on Find Out if It Is Safe for Your Child to See a Sedation Dentist
No Comments
No comments yet.
RSS feed for comments on this post.
Sorry, the comment form is closed at this time.