March 16, 2017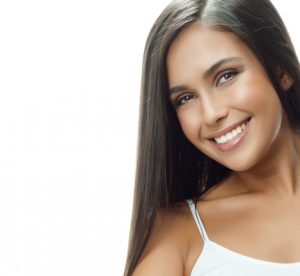 Spring has sprung! The grass has ris! We wonder where your smile is! Okay—we may not be the greatest poets, but we do know a thing or two about bringing out your best smile. And if the smile you have right now isn't the best, then perhaps you should consider porcelain veneers. You can give your smile a springtime perk up with these lifelike tooth coverings from your Friendswood dentist. Read on to learn more about veneers and the difference they can make in your smile and your life.
What are Porcelain Veneers?
Simply stated, porcelain veneers are micro-thin sheaths of dental porcelain or composite material that are bonded to your teeth to create a brand new smile. Either Dr. Sierra or Dr. Taylor carefully design each veneer to be completely natural, so your smile doesn't look like it's made of a row of teeth that are all the same size and shape. As far as color, you may want to select a whiter shade than your natural teeth and that's fine. Just be sure to whiten your other teeth with our bleaching service. We want you to be happy with the finished results.
What Can Veneers Fix?
Because porcelain veneers conceal your own tooth structure, they can be used to correct a number of different cosmetic flaws in your smile. These include:
Chipped or fractured teeth
Teeth that are unusually worn
Teeth that are permanently stained or discolored
Slightly crooked teeth
Teeth that are irregularly spaced
Porcelain veneers can take care of issues that typically fall within the domain of orthodontics—crooked teeth and those with gaps between them—so they are sometimes called instant orthodontics. Braces may need to be worn for several years in order to achieve optimal results. On the other hand, the entire process necessary to place veneers usually takes no more than two or three appointments with your cosmetic dentist in Friendswood.
How Do I Get My New Smile with Porcelain Veneers?
The process begins with a thorough checkup. We need to make sure there aren't any underlying issues before beginning to prep your teeth for veneers. Once your oral health is assured, the dentist gently removes a slim layer of tooth enamel. This step is vital to ensuring that your veneers lay evenly in your mouth. Once enamel is removed, you'll always need to wear some kind of covering on your teeth for protection. This is one of the reasons why we give you a set of temporary veneers to wear while our expert dental lab crafts the permanent set.
After a couple of weeks, you'll return to Friendswood Dental Group to have Dr. Sierra or Dr. Taylor place your customized porcelain veneers. With daily oral hygiene and regular checkups, you can look forward to enjoying the confidence boosting benefits of an attractive smile for years to come.
Contact Our Office Today
Spring is here! Don't wait another day to have a smile that is as beautiful as the season. Call Friendswood Dental Group to schedule a consultation about porcelain veneers in Friendswood.
Comments Off

on Smile Big with Porcelain Veneers from Your Friendswood Dentist
No Comments
No comments yet.
RSS feed for comments on this post.
Sorry, the comment form is closed at this time.