June 8, 2021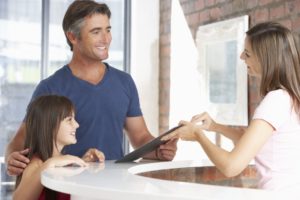 It's perfectly natural to desire to have a gorgeous and attractive smile, but if you're more cost sensitive, it may seem like it's beyond your grasp. It turns out that with a little creativity, there are ways to achieve a brand-new appearance. Continue reading to learn about the possibility of dental financing and other alternatives so that your dream smile can become a reality!
#1 – Dental Financing
While cosmetic dental procedures are great for boosting your self-esteem and providing a sense of fulfillment, they still aren't considered to be essential forms of care. Thus, you can expect to pay out-of-pocket. One way to decrease your upfront financial commitment is dental financing.
The most familiar program is CareCredit, which is a low-to-no interest financing arrangement. The repayment structures can range from six to 24 months. Another option is LendingClub, which functions similarly to CareCredit.
#2 – Dental Grants
There is also the option of applying for a Cosmetic Dentistry Grant (CDC Grant). The program is open to anyone who "wishes to improve their oral health and return confidence to their smile."
To be eligible for the program, you'll first have to demonstrate that your mouth is healthy enough to support the type of cosmetic dentistry you desire. After you're cleared, you'll be recommended for acceptance into the program. However, you should keep in mind that the qualifying process can sometimes take months to complete.
#3 – Online Fundraiser
Do you have a large social media network? If so, it's worth a shot to ask your followers to support your journey to a beautiful new smile. You can visit gofundme.com and start a "crowd-funding" campaign. This simply means that you're allowing your tribe or followers to show their support by aiding in your smile journey. Once you've achieved your final results, you can take pictures and show your appreciation. Therefore, everyone will know that their support was used as intended.
When it comes to having your smile revamped, a little creativity can go a long way. The traditional methods of achieving your goals are now giving way to new strategies, and dentists are responding accordingly by offering additional ways to secure their services. If you're ready to take your smile to another level, contact a local cosmetic dentist to request a visit. Soon, you'll be giddy with excitement at your new appearance!
About the Author
Dr. James T. Sierra earned his dental degree from The University of Texas Health Science Center at San Antonio. In his ongoing pursuit of the most advanced knowledge, he takes several hours of continuing education annually. Additionally, Dr. Sierra maintains membership with the American Academy of Cosmetic Dentistry, Academy of General Dentistry and other professional organizations. He provides top-notch cosmetic dental care to create beautiful smiles and boost confidence at Friendswood Dental Group, and he can be reached for more information or to schedule a visit through his website.
Comments Off

on Simple and Creative Tips for Fixing Your Teeth on a Budget
No Comments
No comments yet.
RSS feed for comments on this post.
Sorry, the comment form is closed at this time.