December 10, 2018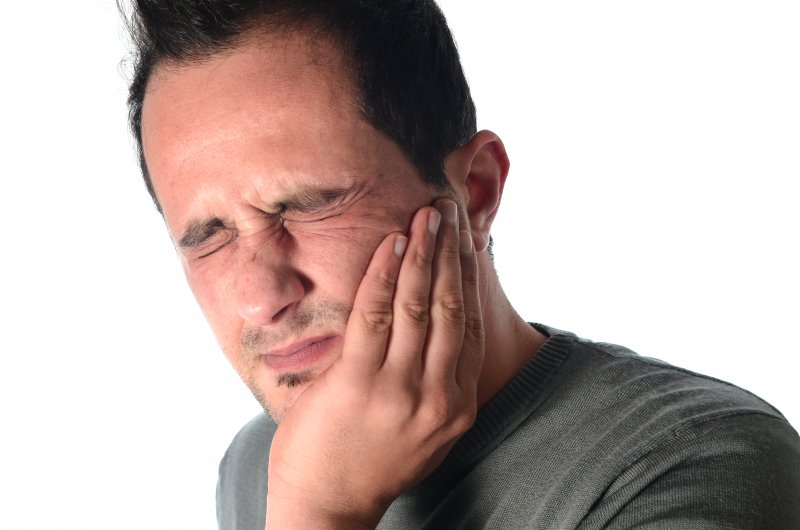 For many people, the emergence of a wisdom tooth can be a painful experience. One of the reasons is that the tooth can often become impacted, which can cause it to only partially emerge. Often times, the remedy is to extract the tooth, but this can present a new challenge. There is the possibility of dry socket after an extraction in Friendswood, but what can be done about it? That question is answered as you continue reading.
What Causes Dry Socket?
After a tooth is extracted, there is bleeding. Your body has a natural protection mechanism called clotting that coagulates (binds) the blood to prevent excessive loss.
If the blood clot dislodges, the condition is called dry socket. This leaves the underlying nerves and bone exposed to air, particles and bacteria, and the result can be significant pain.
The Symptoms of Dry Socket
The following are some of the warning signs to take heed to:
Offensive breath
An unpleasant taste in your mouth
A low-grade fever or swollen glands
Pain sensations that may be felt in the jaw, eye, temple or ear
How Dry Socket Can be Treated
Once dry socket develops, the only way to experience relief is to have it treated. If you notice any of the above symptoms, the first step should be to contact your dentist to be examined. The standard procedure is for the specialist to thoroughly wash the socket with a saline solution. This will help to remove any debris and bacteria that may have accumulated.
Next, a dressing may be applied to protect the socket and provide relief in the treatment area. Additionally, the specialist may prescribe pain medication to help you cope with any discomfort while you heal.
Prevention Methods
The best form of treatment for dry socket is to prevent it from happening. Here are some tips to keep in mind:
Don't use straws – The suction that occurs from the straw can cause the blood clot to unseat.
Avoid tobacco usage – The toxins emitted from tobacco can hinder your healing, and the process of inhalation can cause the clot to dislodge.
Eat soft foods – It's best to consume softer foods initially after your tooth is extracted to prevent damage to the treatment site.
Follow any oral care instructions – The post-treatment instructions provided by your dentist should be followed because one of their purposes is to prevent dry socket.
If you find yourself experiencing any of the symptoms of dry socket after a wisdom tooth extraction in Friendswood, don't hesitate to contact your local dentist for help.
About the Author
Dr. James T. Sierra earned his dental degree from the University of Texas Health Science Center at San Antonio. He has since gone on to remain an avid learner, taking over 1,200 hours of continuing education. A highly proficient dentist, Dr. Sierra has been awarded the title of Fellow of the Academy of General Dentistry. He helps patients prevent and recover from dry socket at Friendswood Dental Group, and he can be reached for more information through his website.
Comments Off

on How to Cope with Dry Socket After an Extraction in Friendswood
No Comments
No comments yet.
RSS feed for comments on this post.
Sorry, the comment form is closed at this time.