March 20, 2020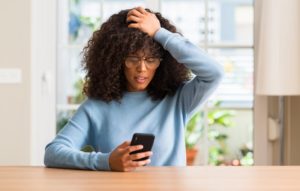 Countless people don't visit their emergency dentist in Friendswood until it's too late because they aren't sure whether the problem will disappear on its own or not. With COVID-19, many of your local dentists will only be available for emergency care. Unfortunately, with these situations, the longer you wait, the worse the problem typically gets. If you're unsure of whether you should contact your closed dentist for emergency services, read on to learn how to spot the signs and why it's important to seek timely, urgent care.
How Has COVID-19 Affected Dental Care?
In many states, dental practices have been instructed to, or have chosen, to shut down their practice for the safety of their patients and employees. So, where does that leave patients who are experiencing intense pain due to dental emergencies? Fortunately, many dentists are seeing those who require immediate treatment, so there's no need to worry. If you find yourself in a situation that warrants urgent dental attention, you'll be taken care of. However, non-emergent problems may need to be addressed down the road.
What's a Dental Emergency?
During a time where people are being instructed to social distance, and where many dental practices are only accepting emergency patients, it's important to know how to spot the signs that you require urgent care. A common tell-tale sign of this is if you're in pain. Some other reasons to seek this type of care is due to:
Wisdom tooth pain
Swollen gums near a damaged tooth
Dental damage that is causing you pain
Broken or damaged filling, crown, or other restoration
A dental procedure is required before you can get urgent medical procedures
Dry socket dressing changes
A knocked-out permanent tooth
If you have any questions or are worried as to whether your situation would be considered a dental emergency, don't hesitate to contact your nearest dental office to ask.
What's a Non-Emergency Situation?
Dentists are taking extra precautionary measures to prevent the spread of COVID-19, which is why many practices have closed until further notice. If this is the case for your local dental office, then they're not seeing patients for the following treatments:
Routine checkups, cleanings, and X-rays
Preventive treatments
Orthodontic procedures that don't address issues that are causing pain
Extraction of asymptomatic teeth
Artificial tooth replacement services
Cosmetic dental treatments
If you're in a situation and are unsure of whether or not your issue requires timely treatment, call your local dental office for guidance. In many cases, when you don't put off your oral health problem, you can prevent further damage from occurring.
About the Author
Dr. James Sierra takes pride in continuing and advancing his education so he can provide his patients with fast, pain-relieving emergency dental care. With over 1,200 hours of continuing education courses under his belt, he has been able to sharpen his skills in a variety of treatments. He is also a member of countless professional organizations, including the American Dental Association and the Texas Dental Association, to name a few. For questions or to schedule an emergency dental appointment, visit Friendswood Dental Group's website or call 281-482-2631.
Comments Off

on How To Get Emergency Dental Services During COVID-19
No Comments
No comments yet.
RSS feed for comments on this post.
Sorry, the comment form is closed at this time.