October 30, 2019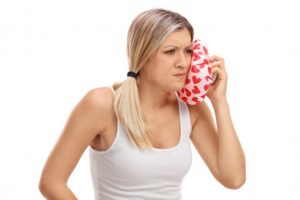 If you're missing one or more teeth, chances are you've heard about dental implants. These small titanium posts are inserted directly into the jawbone to replace the roots of lost teeth. However, you probably have some questions, such as, "How long does it take to recover from implant placement?" So, let's take a closer look at the process and recovery time with an implant procedure.
Don't Smoke
Refrain from chewing tobacco as well as smoking anything. Tobacco slows down the natural healing process. Be especially careful to not smoke in the first week following implant placement, as that could drastically increase your risk for implant failure.
Don't Blow Your Nose
If you find yourself having to sneeze, keep your mouth open when you do so. This will avoid any pressure in the sinus area that could interfere with the implant placement site.
Don't Drink Liquids Through a Straw
This can cause pain and bleeding from the implant site. It can also cause a painful condition called dry socket, where the forming blood clot over the implant gets dislodged. This means that you'll essentially have to start the healing process over again.
Stick to Soft Foods
For at least the first two weeks after your dental implant placement, you'll want to stay on a diet of soft foods. Stick to stuff that is finely chopped or pureed. After that, avoid any foods that you can't cut with the side of a fork. Your gums will be sensitive for several days, so if you eat anything too hard, it could cause pain and complications.
Use a Cold Compress
To relive pain, swelling, and pressure after your implant surgery, apply a cold compress to the appropriate side of your face for 20 minutes at a time. Don't apply ice directly. Wrap an ice pack in a towel instead.
Rinse Your Mouth with Saltwater
Allow half a teaspoon of salt and half a teaspoon of baking soda to dissolve in an eight-ounce glass of water. Hold this solution in your mouth for two to three minutes every hour to make your mouth cleaner and more comfortable. Just be sure to not spit it out too hard, as that may result in dry socket.
Take Medications as Prescribed
If your dentist or doctor prescribed antibiotics, be sure to take the entire dose, even if you don't think you need it. If they prescribe painkillers, take them as directed, nothing more or nothing less. Taking the first pain pill before your initial anesthesia wears off may make the following soreness a little easier to bear.
It takes a couple of weeks or so to recover from dental implant placement, but if you follow these tips, that process should be smooth sailing.
About the Author
Dr. James Sierra has taken more than 1,200 hours of continuing education, and as such, has earned a Fellowship with the Academy of General Dentistry. He has also achieved a Fellowship in the International Congress of Oral Implantologists. He has always had a special interest in dental implants, so you can trust that you will be in good hands for your implant placement procedure. To learn more about dental implants, contact Dr. Sierra at (281) 482-2631.
Comments Off

on How to Recover After Getting Dental Implants
No Comments
No comments yet.
RSS feed for comments on this post.
Sorry, the comment form is closed at this time.