August 13, 2020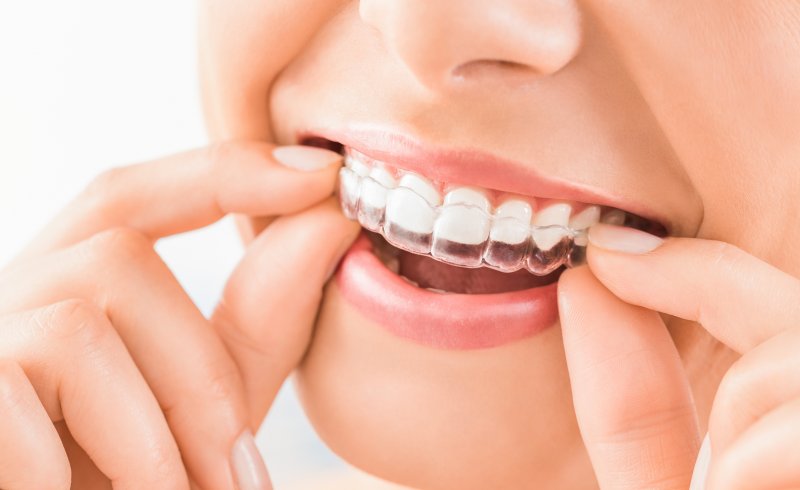 If you have Invisalign, you know how important it is to take care of your aligners by cleaning and handling them properly. This is especially important during cold and flu season. Just because you're on a path towards a straighter smile doesn't mean that you need to risk your oral and physical health. Read on for some tips on how to handle your Invisalign treatment during the approaching season.
Keep Your Hands Clean
This is advice you've heard since you were a young child, and for good reason. With as many things as you touch in one day, it's crucial that you are frequently washing your hands, especially with illnesses going around. When you are taking your Invisalign aligners in and out of your mouth, it is even more important. Germs find their way into your body even when you aren't constantly having to put your hands in your mouth. Keep your hands clean!
Stock Up on Accessories
This means keeping had sanitizer, wipes, and lotion with you when you're out and about. If you are trying to keep your hands clean by washing them, using hand sanitizer, and wipes, you may notice the need for lotion to prevent dryness and irritation.
Ensure That Your Workspace and Belongings are Clean
Did you know that your cell phone has more bacteria on it than an average toilet seat? Your desktop has even more bacteria on it than that? Gross! You definitely don't want to be placing your clear aligners directly on any of those surfaces. Make sure you are wiping down your workspace and belongings with the proper disinfectants. When you remove your aligners, always place them in their protective case. This will make it much less likely that you will lose your trays.
Keep Your Mouth Clean
You should always be keeping your aligners clean. This is even more important during flu season. Remember to give your teeth and trays a brush before putting them back into your mouth. Cleaning your Invisalign case is also a good idea. The moisture and saliva that sits in the container makes it an ideal environment for bacterial growth. When so many germs are going around, you should be switching out your toothbrush more often as well.
Stay Hydrated!
Water is necessary for almost every single part of your entire body! One way it is beneficial is by keeping your mouth clean. Not only does water help to wash away food debris that is left in your mouth, it also prevents dry mouth by increasing your saliva production. This makes a big difference by both protecting your teeth and preventing bacterial growth that could potentially make you sick.
This cold and flu season, you will be able to make it through healthy, even while you are completing your Invisalign treatment. Just remember to follow these tips!
About the Author
Dr. James T. Sierra provides a wide variety of services, including Invisalign clear aligners, at his practice in Friendswood, TX. He earned his Doctor of Dental Surgery from The University of Texas Health Science Center at San Antonio. He continues to expand his knowledge through continuing education and is a member of several professional organizations including the American Dental Association and the Texas Dental Association. For more information or to schedule an appointment, visit his website or call (281) 482-2631.
Comments Off

on How to Survive Cold and Flu Season with Invisalign
No Comments
No comments yet.
RSS feed for comments on this post.
Sorry, the comment form is closed at this time.