May 29, 2018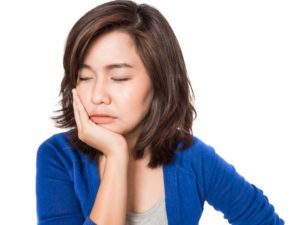 For a while now, you've had some pain shooting through one of your teeth and have finally decided to do something about it. Upon going in for a visit, your dentist says you have advanced tooth decay that can't be fixed with a simple filling. You'll need a root canal in Friendswood instead, which leaves you wondering what you should expect. Read on to learn what the process entails and what happens after the procedure is done.
What is a Root Canal?
When your tooth has severe decay, your dentist may recommend a root canal and crown restoration. This is because bacteria have traversed your enamel and dentin and have entered your inner tooth, where the majority of your nerves are housed. From here, the problems will only get worse and the discomfort will intensify. Therefore, something has to be done.
The root canal process includes the following steps:
Your dentist will first take a series of X-ray photos to assess the damage to your teeth.
He will then start the procedure by making an incision that gives him access to the decayed area.
Next, he'll remove the decayed tissue and clean the area.
The process concludes with your professional packing the area thoroughly with a compound called gutta-percha and sealing the tooth.
Before you leave the office, bite impressions will be taken so that your custom ceramic crown can be fabricated using the in-house CEREC system. Immediately after your procedure, though, you'll be fitted with a temporary crown to allow your tooth to heal.
After you've had sufficient time to heal, your dentist will have you come back in to be fitted with your permanent crown.
What Happens After the Root Canal Process is Done?
Immediately after the root canal procedure, you may experience discomfort, which you can address by taking ibuprofen. The sensitivity should subside within a couple of days, at which time you can begin brushing and eating normally.
You should also do the following:
Practice excellent oral hygiene to prevent future tooth decay. This includes brushing and flossing your teeth at least twice a day to remove harmful bacteria and plaque.
Be sure to visit your dentist every six months for cleanings and checkups, which will ensure that your oral health is protected and there are no new problems developing.
Eating healthier will raise the pH level in your mouth (which makes it less conducive for bacteria to thrive) and contributes to the longevity of your teeth.
A New Lease on Oral Health!
Being able to have the root canal procedure done is a fortunate situation, because it gives you a new lease on your oral health. It's important to not procrastinate, though. Waiting too long could result in too much damage being done for the tooth to be salvaged.
So if you're suffering from tooth pain and decay, reach out to your dentist in Friendswood to schedule an appointment today!
About the Author
Dr. James T. Sierra earned his dental degree from the University of Texas Health Science Center in San Antonio. Since his graduation, he continues to pursue more knowledge through continuing education courses. Dr. Sierra also remains on the cutting edge of the dentistry field by staying abreast of the latest advancements, which benefits his patients at Friendswood Dental Group. He can be reached for more information through his website.
Comments Off

on What Happens After a Root Canal in Friendswood? Your Dentist Answers
No Comments
No comments yet.
RSS feed for comments on this post.
Sorry, the comment form is closed at this time.