November 24, 2022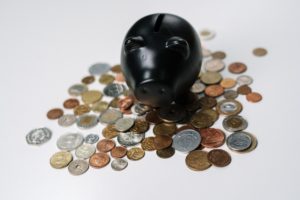 Teeth are meant to last for a lifetime, but that's not the case for many Americans. If you've experienced significant tooth loss, you can enjoy a complete, beautiful smile again with dentures. Despite what you might have heard, dentures are affordable for everyone. Since every mouth differs, various factors affect the cost of dentures. Here are 3 things you can expect when budgeting for a new set of teeth.
How Much Do Dentures Cost?
There's no set rate for dentures because your mouth is as unique as your fingerprints. A one-size-fits-all denture would look awkward and not fit well. Instead, dentures are custom crafted to fit your mouth like a glove using a personalized strategy. You can expect your estimate to include:
1. Preparatory Treatments
Your first step to replacing lost teeth is a consultation with your dentist. They'll examine your mouth to ensure dentures are right for you. If they find anything concerning, you may need a little prep work. It's not unusual to require preliminary treatments, like tooth extractions or gum disease therapy. Additional procedures will affect the amount you'll pay, but you can often use your dental insurance to offset the cost. Your benefits can pay up to 80% of common restorative treatments.
2. Type of Denture
Depending on your needs, you may have several types of dentures to choose from. Besides traditional partials and dentures, you may also be a candidate for implant-supported options. Although dental implants cost more initially, they are the most affordable long-term because they can last for decades. The cost of your new smile is also determined by the number of arches you're treating.
3. Materials
Everyone likes to save money, but discounted materials can be of low quality. As the saying goes, "you will get what you pay for." It's better to invest in high-quality materials, which will be more durable, comfortable, and aesthetically pleasing.
Options to Keep Dentures Affordable
Nothing should stand in your way of replacing your missing teeth, not even your financial situation. You have several solutions to keep dentures affordable, even if money is tight, including:
Dental Insurance: Every plan is different, but most insurances offer coverage for dentures. After meeting your annual deductible, your insurance can pay 50% to 80% of the cost until reaching your yearly limit.
Monthly Payments: Pay any out-of-pocket expenses using a monthly payment plan with little or no interest using a third-party financing company, like CareCredit.
Your dental team will help you find the payment options you need to rebuild your smile without breaking the bank. You can replace your missing teeth using a natural-looking solution that fits your budget.
About Dr. James T. Sierra
Dr. Sierra achieved his dental degree from The University of Texas Health Science Center and has continued his education in advanced services, like dental implants. He is a Fellow of the International Congress of Oral Implantology and many other professional organizations. If you're ready to replace your missing teeth, contact our office today to request your consultation.
Comments Off

on 3 Factors Affecting the Cost of Dentures
No Comments
No comments yet.
RSS feed for comments on this post.
Sorry, the comment form is closed at this time.