October 22, 2020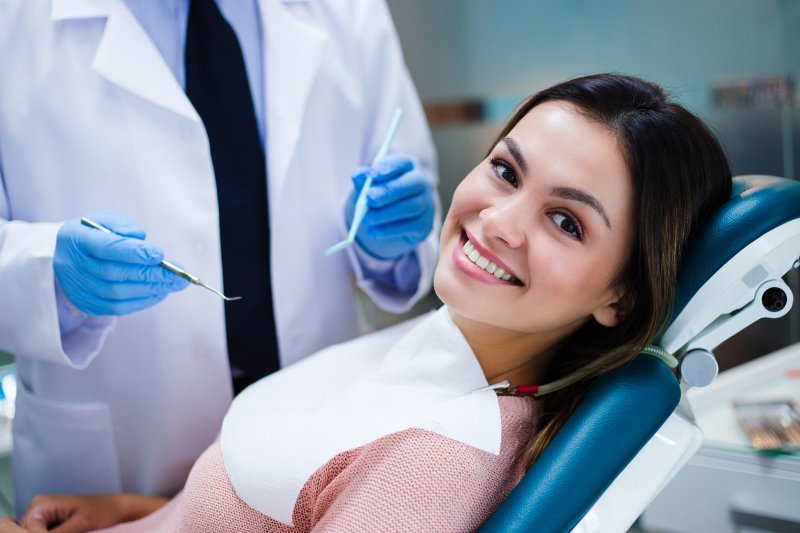 Having a dental plan is one thing, but utilizing it to the fullest is another. Sadly, many patients aren't familiar with how to maximize their dental insurance benefits, leading to unused coverage and wasted dollars. Fortunately, you can prevent this from happening to you by using the below four tips from a dentist in Friendswood!
#1. Attend Your Bi-Yearly Appointments
When it comes to the care of your teeth and gums, prevention is paramount. That is why most dental plans cover your routine dental exams and professional cleanings. After all, these six-month checkups play a crucial role in preventing dental emergencies, catching gum disease and tooth decay in the early stages, and removing caked-on tartar. However, if you skip one of your bi-yearly appointments, it doesn't carry over into the next year. So, if you haven't visited your dentist twice this year, there is no time like the present to give them a call!
#2. Use Your Remaining Annual Maximum to Cover Suggested Treatment
If your dentist recommends a filling, dental crown, root canal, or another restorative service, don't put off your treatment. Instead, check to see if you have met your annual maximum on your dental insurance. This is the highest dollar amount your provider will contribute within any given year, and it typically resets when your plan does. Instead of letting those dollars go to waste, use them to restore your oral health and smile!
#3. Don't Forget to Use Your FSA Dollars
A Flexible Spending Account is where an employer sets aside money from an employee's paycheck specifically for medical-related expenses. However, many patients are unaware of how much they have in this reserve or, even worse, forget about it altogether! Since there are usually restrictions that require the employee to use it within a certain timeframe, ask your HR department (or whoever handles your benefits) if you can use it to cover your out-of-pocket expenses.
#4. Remember, Your Dental Plan May Reset in January
As the year comes to a close, now is the time to look into the fine print of your dental insurance. After all, many plans reset in January, so there are only a few weeks left to use your benefits toward the health of your teeth and gums instead of leaving them alone to expire. So, if you haven't scheduled your second bi-yearly visit, met your annual maximum, or utilized your FSA dollars, contact your dentist today!
About the Author
Since graduating from The University of Texas Health Science Center at San Antonio with his Doctor of Dental Surgery, Dr. James T. Sierra has helped countless patients in Friendswood and the surrounding communities achieve pristine oral health. Today, he is a Fellow of the Academy of General Dentistry, a Master of the International Dental Implant Association, and an active member of multiple professional organizations (including the American Dental Association and the Texas Dental Association). If you are looking for a dentist in Friendswood or League City or have questions about utilizing your benefits, don't hesitate to visit his website or give him a call at 281-482-2631.
Comments Off

on 4 Ways to Effectively Maximize Your Dental Insurance Benefits
No Comments
No comments yet.
RSS feed for comments on this post.
Sorry, the comment form is closed at this time.