January 20, 2023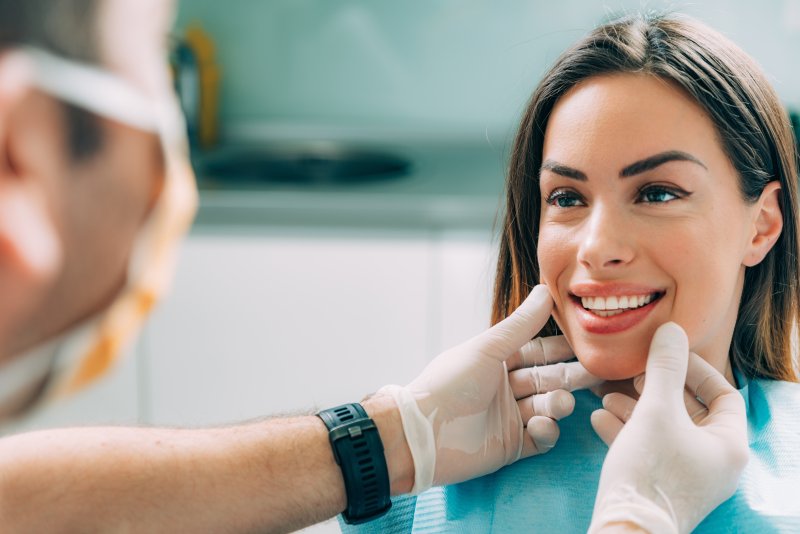 Even if you have clean teeth, your smile may not look too good. After all, it might suffer from stains, chips, cracks, or worse. That said, you could fix such issues with the power of cosmetic dentistry! Its treatments are excellent at making pearly whites live up to their nickname. To know more, let your Friendswood dentist here tell you the details. Read on, then, to learn about cosmetic dental work and how its procedures transform smiles.
What's Cosmetic Dentistry?
Put simply, cosmetic dentistry is a field focused on helping your smile look nice. To that end, its procedures enhance the appearance of your teeth, bite, and gums.
Overall, cosmetic dental work can address a wide variety of smile flaws. It's thus ideal for patients who want to improve their looks and boost their confidence. Still, cosmetic treatments tend to be non-essential, with only a few providing restorative benefits.
Types of Cosmetic Services
As of today, many cosmetic dental treatments beautify smiles. The most common ones are:
Teeth Whitening
Whether in-office or at-home, professional teeth whitening is a great way to brighten grins. It uses a special bleaching gel to whiten your enamel and remove tooth stains!
An in-office whitening only involves a one-hour visit with your dentist. By applying the whitener directly to your teeth, it can whiten your smile by six to eight shades.
At-home bleaching kits, though, are a bit different. With them, you need to wear gel-infused trays for two hours daily over two weeks. Still, they should give you the same results as the in-office option.
Direct Dental Bonding
Perhaps your smile flaws are just minor ones. In that case, you should try direct dental bonding. This procedure uses tooth-colored resin to hide dental imperfections like chips, stains, and cracks.
Compared to other cosmetic treatments, bonding is both quick and cheap. With just a one-hour appointment, it'll transform your smile at a low cost.
Porcelain Veneers
Veneers are thin, porcelain shells dentists place on the fronts of teeth. They mainly hide major smile problems — stubborn tooth stains, severe fractures, dental misalignment, etc.
Due to their high-quality material, veneers are ideal for those who want a Hollywood-level look. Their porcelain, you see, is customized to match your surrounding teeth. The result is that the treatment blends seamlessly with the rest of your smile!
Ultimately, cosmetic dentistry could really do your teeth some good. Therefore, consider trying one of the treatments above!
About the Practice
Friendswood Dental Group is based in Friendswood, TX. Led by Dr. James Sierra, our practice gives patients the high-quality dental care they deserve. To that end, we perform excellent preventive, cosmetic, and restorative treatments, as well as emergency procedures. Our office also takes pride in being a certified provider of Invisalign clear aligners. For more information or to book a visit, you can reach us on our website or by phone at (281)-482-2631.
Comments Off

on Just What is Cosmetic Dentistry?
No Comments
No comments yet.
RSS feed for comments on this post.
Sorry, the comment form is closed at this time.