November 4, 2016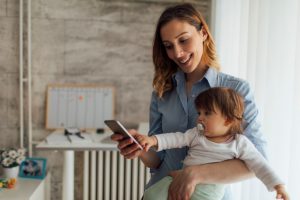 You wake up and immediately go into 5th gear. You need to get the kids ready for school, and your partner usually needs a little help getting out of bed as well. Once everyone else is out the door, you can finally throw on your own clothes and head to work. Suddenly you're cooking dinner, and before you know it, you're back in bed. If most of your days fly by like this, it can seem impossible to find time to get your damaged teeth fixed. You're too busy thinking about everyone else. People like you need dental care that fits into your packed schedule, and this is why Dr. James Sierra and Dr. Mac Taylor now offer a one visit dental crown in Friendswood.
The Old Way vs. The New Way
One of the most versatile ways to repair a tooth that has been damaged by decay or injury is a dental crown. Traditionally, whenever you needed to get one, it would take 2-3 visits over the course of a week or more. After the first visit where your tooth had been prepared to fit the crown, you would have to wear a temporary restoration. A week doesn't seem like a long time until you constantly have to worry about one of your teeth falling out. Plus, people are busier than ever, so scheduling one, let alone 2 appointments is just not feasible. These are now problems of the past thanks to one visit crowns.
One visit crowns are possible because of CEREC technology, which stands for Chairside Economical Restoration of Esthetic Ceramics, or CEramic REConstruction. It uses highly-advanced software to scan your mouth, design your crown, and mill it all in-office. Previously, an outside dental lab would need to fabricate your crown, significantly slowing down the process. Everything is accomplished under one roof at Friendswood Dental, and this not only saves you time, but gives you a better result as well.
What is the Procedure Like?
The process to get a one-visit crown is as easy as it is fast. It involves 4 simple steps:
One of the doctors will prepare your tooth to fit the crown
A digital scanner will be used to take a high resolution image of your teeth and mouth
This will be given to a CAD/CAM program that will design and mill your crown
The doctors will then place the crown into your mouth
This process has numerous advantages over the traditional one. In addition to being much quicker (only taking around an hour), it is also more comfortable. The impression materials used in the past that were messy and caused many patients to gag are no longer needed. The digital scanner is less invasive, and is able to create a better model of your tooth and mouth as well. This helps create a crown that will fit better and last longer. The crowns themselves are made out of porcelain. This material is strong, durable, and looks completely natural among your other teeth. The porcelain is even non-porous, making it practically stain-proof. One visit porcelain crowns can last for decades with simple brushing and flossing. They are one of the most complete and convenient ways to fix your smile.
How Can I Get One From The Dentist Near Me?
One visit crowns really do give you the best of everything. Most services suffer when they are sped up, but that couldn't be further from the truth with CEREC. You spend so much time thinking about everyone else, you deserve at least an hour to get the essential dental care that you need. You work hard to accommodate your family, so we work hard to accommodate you.
If you're interested in getting your teeth fixed with a one visit crown, please make an appointment with us today.
Comments Off

on Get One Visit Dental Crowns in Friendswood
No Comments
No comments yet.
RSS feed for comments on this post.
Sorry, the comment form is closed at this time.